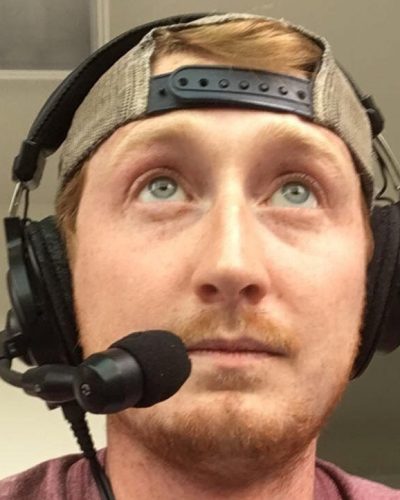 Stephen Cabler is a is a play-by-play commentator and on-air talent for J98 The Boot in Farmington Missouri, where he has been since February 2020.
He is a graduate of the University of Texas at Austin with a master's degree in journalism.
During his time in Austin, Stephen had the opportunity to get involved with on-line streaming of high school football games.
He spent one season color commentating for the Westwood Warriors and one season as the play-by-play voice of the Round Rock Dragons (both 6A division schools). He fell in love with the job and began putting all his efforts into making this a full time career.
Prior to that, he spent time working for the Oklahoma City Thunder basketball team in the events and entertainment department. During his time with the Thunder he gained experience in the professional sports field, learning the inner-workings of the NBA as well as event planning, management and execution.
He graduated from the University of Oklahoma in 2016 with a Bachelor's degree in journalism.
While at OU, he served as a TV broadcast reporter and anchor gaining skills that would further his life long goal of becoming a sports broadcaster.
He has covered the Final Four, College Football Playoffs, and national championships  for gymnastics and softball. He has also covered professional sports for the student run broadcasts OU Nightly and Sooner Sports Pad.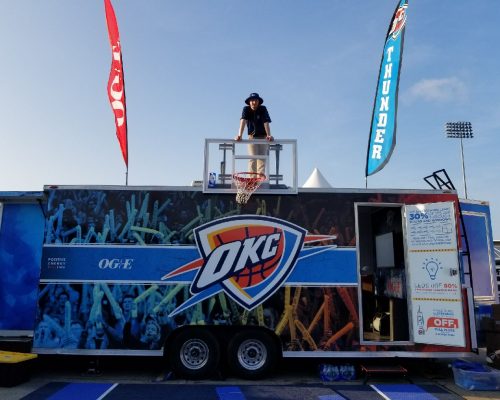 His love for sports goes much further back than his college years, starting as young boy who once told his Papa that one day he would play football for the "Boomer Sooners". Stephen's love of sports quickly expanded beyond solely football. His interests spread to basketball, golf, hockey, soccer, and many more. This love of the game transformed over time from wanting to play the sport, to wanting to be a voice that announced the high-paced, ever-fluctuating action of all athletic pastimes.
Stephen grew up in the small village of Wimberley Texas, about 40 miles southwest of Austin, and being an OU sports fan was not easy. He consistently supported his team, despite being in the heart of Longhorn country. This opposition fueled constant discussion and study of the intricacies surrounding high-level sports.  
Stephen's never-wavering determination, and relentless thirst for knowledge makes him an indispensable asset to any team he works with.